20+ Internship Statistics Students Need to Know was originally published on uConnect External Content.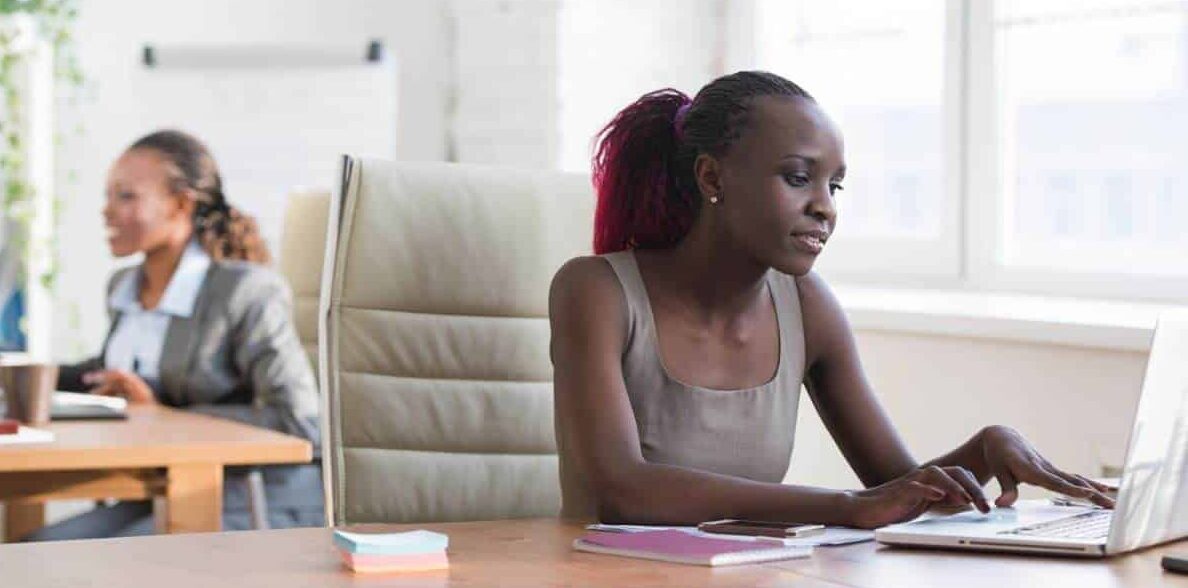 For students, internships are often hallowed as the way to successfully start your career. But how necessary are they to actually getting a job? Do all (or most) students do them? Who doesn't, and why? We gathered key internship statistics to determine how popular internships are and how helpful they are when landing a job post-graduation.
Many Students Intern, but Even More Want To — And Can't
How many students actually do internships? Historical data from the National Association of Colleges and Employers (NACE) states that at least 60% of students from the classes of 2013 to 2017 had an internship. However, new data from the National Survey of College Internships (NSCI) suggests that the number has dropped since the pandemic, reporting that just close to a fifth of students (21.5%) had internships in 2021.
So, how many students can we expect to intern in 2023?
More recent data, like the 2022 NACE Student Survey report, shares that more than three-quarters (78.6%) of students participate in experiential learning opportunities throughout college. However, this includes not only internships but also opportunities like co-ops and externships.
According to Forage, in partnership with Knit Research, 47% of students spend time working in a professional internship or career-specific work experience.
>>MORE: Externship vs Internship: What's the Difference?
Studies also shows that more students want an internship than those who complete one. According to the NSCI, nearly two-thirds of non-interns shared they wanted to take an internship but couldn't for various reasons, including that they didn't know how to find internships, they had too heavy of a courseload, or pay was insufficient.
Get the gig
Take a free Forage course and you'll be eligible for complimentary Internship hiring alerts, application support, resume and interview tips, and more.
Other Internship Popularity Statistics
Interns Are More Likely to Get Hired, But Moreso in Some Industries Than Others
According to NACE, paid interns are about twice as likely to land a job after graduation compared to non-interns. Paid interns get an average of 1.61 job offers after graduation, while non-interns get an average of 0.77.
However, this employability gap is wider for particular industries and companies.
For example, 68% of interns get a full-time offer from the company they interned for. But at some companies, almost all interns get a full-time offer after completing their internship. For instance, over 90% of PwC's interns get full-time offers, according to the company's internship page.
>>MORE: Build the skills you need to land a role at PwC with the company's job simulations in audit, management consulting, and tax.
Companies in particular industries, like accounting, tech, consulting, and politics, are also more likely to hire people who have held internships. In particular, over 70% of employees at IBM, Google, Facebook, Deloitte, KPMG, EY, PwC, and U.S. Congress had completed at least one internship, according to Chegg Internships.
Internships are also helpful for landing specific roles. According to Chegg Internships, law clerks, audit associates, reporters, and analysts, are top roles that require an internship; systems administrations, insurance agents, and real estate agents are some of the least likely roles to require internship experience.
Other Internship Employment Statistics
Students in the humanities and social sciences saw an increased positive effect in employability than their non-intern counterparts, receiving 26.3% more job interview requests.
More than half (57.6%) of interns converted to full-time employees in 2022, according to NACE's 2023 Internship and Co-op report.
Despite Calls for Pay Equity, Many Internships Remain Unpaid
According to CNBC, 60% of interns are paid. Paid interns receive an average hourly wage of $20.82.
A large percentage of internships — 40% — are unpaid. Unpaid internships are still legal, although there are tight parameters to when the company doesn't have to pay an intern, including, but not limited to:
If the company determines the primary beneficiary of the internship is the intern, not the company
If the internship ties to academic coursework and school credit
If the intern does not displace regular employees but works under their supervision
If the intern is not necessarily entitled to a role after the internship
Perhaps because of the last parameter — where unpaid interns should not expect a full-time role after the internship — NACE also found that paid interns are more likely to get hired than their unpaid and non-intern counterparts. They're also more likely to receive more job offers overall. After graduation, paid interns receive an average of 1.61 job offers, compared to 0.95 for unpaid interns.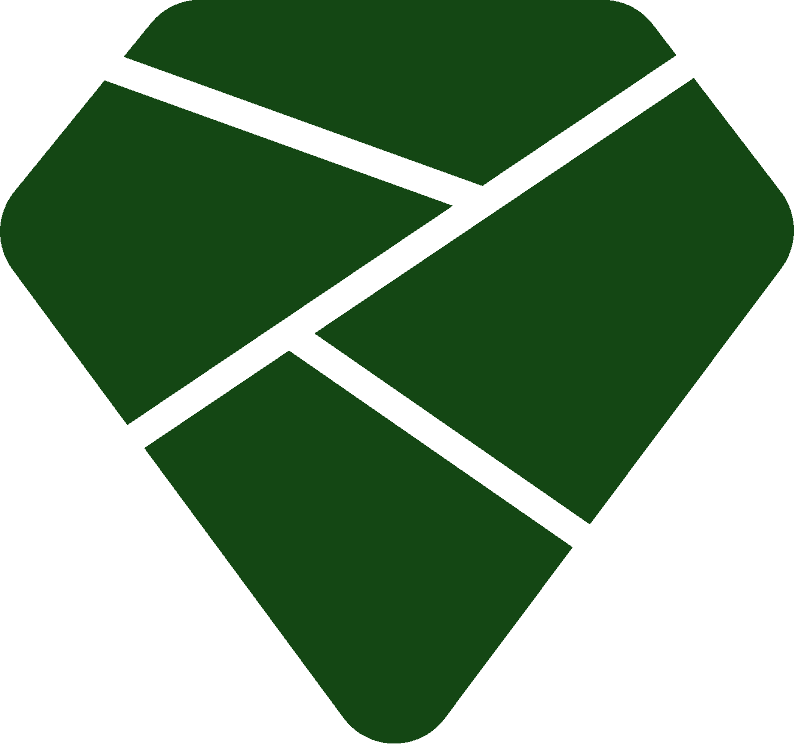 Forage Find
Some schools offer funding or academic credit for students pursuing unpaid internships. If you'd like to intern but need financial resourcing, it's worth asking your career center if they offer these opportunities.
Other Internship Pay Statistics
The highest-paid internships are typically in tech and banking. According to Glassdoor, Roblox offers the highest-paying internship. Roblox pays interns about $9,700 monthly.
Paid interns make higher starting salaries in their first roles post-graduation. NACE reported the median starting salary for paid interns at $60,000, compared to just $40,000 for unpaid interns.
Students Use Internships to Understand Jobs, Build Skills Employers Are Looking For
What kind of skills and experience do students gain during internships?
A majority of students (67.9%) pursue an internship to gain experience in a specific field, according to NSCI. However, about one in four students intern to explore career options.
"Internships are important because they provide firsthand experience that is not offered in the classroom," says Jennifer Lennox, certified human resources executive and vice president of people and culture at AutoCanada. "Additionally, internships provide students with the opportunity to learn from professionals in the focus area of their choice, rather than professors who have teaching experience, but may not always have practical experience in the subject area."
>>MORE: Try out a day in the life of different careers with Forage job simulations.
According to NACE's 2023 Internship and Co-op Report, interns spend most of their time on analytical and problem-solving work and project management. While this may often be entry-level work, these skills are highly valuable to what employers are looking for in 2023. According to LinkedIn, project management and analytical skills are two of the most in-demand skills.
Other Internship Skills Statistics
NACE's 2023 Internship and co-op report found that employers seek interns with communication, teamwork, and critical thinking skills.
According to Forage, 65% of students say understanding how industries or companies work is very or extremely important to them — but less than a third said they are very or extremely satisfied with the tools or information to do this.
Students From Underrepresented Identity Groups Are Less Likely to Intern
Students across identity groups do not participate in internships equally.
According to the NSCI, white students are most likely to hold internships, while Native Hawaiian and Pacific Islander students are most likely not to participate in an internship.
White students are overrepresented in the internship population; according to a NACE survey, 71% of intern respondents were white, but they made up 74% of the internship population. On the other hand, minority students were underrepresented. For example, black students made up 6.6% of the sample but only 6% of paid interns.
Inequities in the internship population extend beyond race. For example, continuing-generation students are more likely to hold an internship than first-generation college students, according to the NSCI.
The disparities in who takes an internship are often due to external factors and systemic inbalances. For instance, about 40% of students who wanted to participate in an internship but didn't say they couldn't because of the need to work a paid job, according to NSCI.
Get into a great job
Take a free Forage course and you'll be eligible for complimentary internship hiring alerts, application support, resume tips, and interview guidance.
Other Internship Diversity Statistics
Breaking it Down: Should You Do an Internship?
Based on the internship statistics, should you do an internship? Or, is another work-based experience better for your career? It depends on the industries and companies you're interested in, your financial situation, and what kind of work experience you're looking for.
>>MORE: No Internship? Here Are 9 Ways to Get Work Experience This Summer
Yes, it's true that employers are more likely to hire people who have interned — but this isn't equally true for all industries and roles. For example, specific companies, like PwC, are highly likely to give their interns full-time offers. Some industries, like politics, accounting, tech, and consulting, also tend to hire employees that have completed one or more internships.
Whether you get paid or not during the internship also affects your chances of getting hired. Unpaid interns are less likely to receive job offers from the company they intern for, and job offers overall. So while an unpaid intern's chances of getting hired are still higher than a non-intern's, unpaid internships are only financially feasible for some students.
Besides employability, internships can be a great way to gain experience, skills, and networking connections, all while learning more about what it's like to work at a company and within a specific field.
"Internships can help students gain a better understanding of their strengths and weaknesses, as well as their interests and career goals," says Matthew Warzel, certified professional resume writer and former Fortune 500 recruiter. "By working in a professional environment, they can develop the skills and knowledge necessary to succeed in their future careers."
Learn more about finding and applying for internships:
Image credit: Canva
FAQ
Will doing an internship guarantee I get hired?
No, an doing internship does not guarantee you'll get hired, but many companies offer their interns full-time positions. Doing an internship also makes you more likely to get job offers after graduation.
Are unpaid internships worth it?
While unpaid interns are less likely to get hired than paid interns, unpaid internships can still be valuable work experiences to help you build skills, meet professionals, and understand what working at a company is like. However, they may not always be financially feasible.
What is the success rate of internships?
According to NACE's 2023 Internship and Co-op report, 57.6% of interns convert to full-time employees. Employees who were interns are also likelier to stay in their full-time roles at the one and five-year marks compared to employees who did not complete an internship at the company.
The post 20+ Internship Statistics Students Need to Know appeared first on Forage.